Everyone loves to eat! So when bae comes over we definitely don't want them to think that we eat out everyday (me) and that we don't know how to cook. I'm not a chef, but I know how to whip up a little something that will make him think otherwise 😉
Here are 5 easy meals you can make when cooking for bae: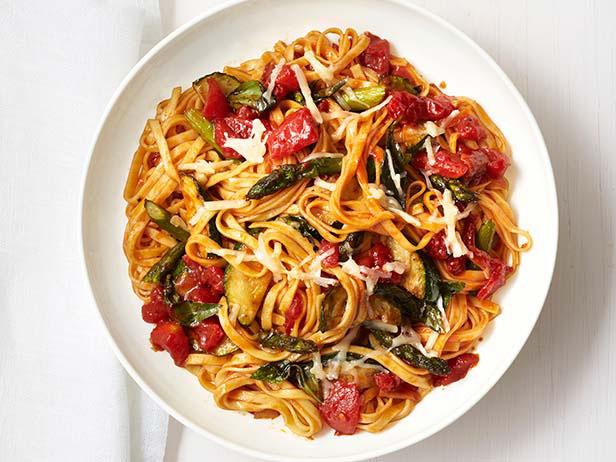 1. Pasta- This should be one of the easiest meals to make. If you can't at least boil water, then cooking just isn't for you. Lol Don't go for the average spaghetti tomato sauce. Switch it up with a cheesy vodka or alfredo sauce. Get some fancy noodles and throw in cut up pieces of chicken, sausage, spinach and mushrooms then…. wala!! You have a meal! If you can't think of a side, put it with a salad and garlic bread.
2. Crock pot meals- These are the simplest of meals! One easy meal I always make in the crockpot is pot roast. I add potatoes, celery, carrots, onions, water and three bouillon cubes. Then, I throw it all in the crockpot. Some grocery stores have the whole package of everything already in them. All you have to do is throw everything in and just add water. But anyway, I leave it cooking and don't touch it until about 6 to 8 hours later. Then, I put it all over rice! You can go to work then come home and it'll all be done !
3. Salmon and asparagus in foil- wrap salmon, lemon, asparagus with olive oil and a dash of salt and pepper in foil and place it in the oven. It comes out juicy and tender. I literally have salmon almost every other day. Another great discovery that I found is that Publix, the grocery store, already has their bourbon salmon seasoned in the fresh fish section. They will steam the salmon for free and it only takes 3 minutes. You're welcome 😉
4. Breakfast Food – This is my absolute favorite! I love making breakfast. One thing you must invest in is a waffle maker. It will change your life if you have a love for waffles like me ! There are plenty of breakfast ideas to choose from . Invite them over for breakfast and mimosas.
5. Hot sandwiches / burgers/sliders- Sliders are my go too for a quick fix. My favorite is making turkey sliders. I get some rolls and fill them with cheese, turkey and whatever other fillings I may choose. I brush the top of the buns with melted butter and poppy seeds…then pop them right in the oven!
Those are my 5 easy meals to make! FYI: For a cleaner and a more professional touch , throw some parsley on top . It makes everything look better 😉
What are some other easy meals to make when inviting someone over ?!